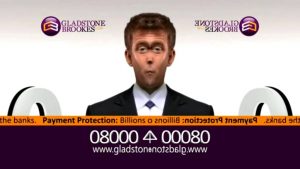 That menacing cunt who tells you to call Gladstone Brookes…..NOW…to see if you are owed some PPI money as a refund.
"Why" he asks in a hectoring tone "have you not contacted Gladstone Brookes?"
"Don't you know there's a time limit?" the cunt asks in his best 'talking to the peasants' who know fuck all voice.
Fuck off you smarmy cunt!
Nominated by ATTILA THE CUNT