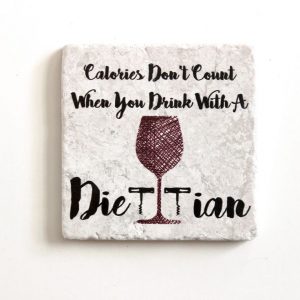 These are those people who always know what everyone should be eating and shouldn't be eating. What's bad for you and what isn't. And go on about it all the time.
However it is mostly badly informed and constitutes fashionable eating. Case in point – saturated fats. For 30 years this was supposedly the worst thing you could eat, causing heart attacks and the like. But guess what, now this isn't bad apparently, it's now processed vegetable oils that can cause cancer and all sorts of things.
Fact is the human body is adaptable to most things that we eat, people manage to get on fine with eating whatever they grew up eating, loads of veg, bugger all veg. Fatty stuff, no fatty stuff. Coffee and fags. I've known people eat all of this stuff and none of them follow any kind of pattern in terms of health problems or benefits arising from their eating habits.
I have tried different diets, partly to combat a chronic illness, it almost always made fuck all difference. In fact, the only ever result I ever had was to stop eating fruit, veg and things with fibre in it. See if you can guess the illness (it is now in remission).
No – what these amateur dietitians are doing is trying to involve you in their lifestyle bollocks for some pathetic ego or self esteem reason. Well I don't give a shit, I don't care how much better you feel or how much weight you lost (and then regained). What I do care about is that you shut up and stop going on about it.
I once knew a guy who was healthy, slim, in his 50s, smoked a bit of weed every day (not much), and necked about 20 kinds of pills every morning that he got off the internet. If he had his way I would be putting all sorts of shit into my body with god only knows what effect, and he would have loved it.
They all would. They all love their advice. They all think food is some kind of medicine, which it fucking isn't. And they all want control over your life for their own entertainment. Well they can get fucked, and keep their stupid advice to themselves. There is a first world problem here, but it's not being able to pick and choose a globally inspired diet and the subsequent choice problems that come along with it, it's having to listed to insufferable cunts going on and on about what you should and shouldn't eat.
Nominated by Cunting Rank Wags