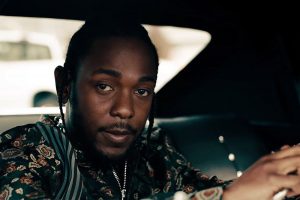 Kendrick Lamar deserves a nomination for musician (allegedly) cunt of the year. So he does a gig and invites one of his white female fans up stage to join him in singing a song he wrote that contains the word 'nigger' FIFTEEN times. Said fan, no doubt deliriously excited to be up on stage, singing with her hero, duly sings the word 'nigger'. Lamar stops the show, berates the fan in front of the entire audience for singing that word, and then kicks her off the stage.
What an absolute cunt. I've seen the video of this on YouTube, and I just can't escape the conclusion that Lamar's only reason for inviting her on stage to sing that song, was to virtue signal by publicly berating a white girl for using the word 'nigger'. It was a set up, pure and simple. It was also massively hypocritical, because a number of Lamar's other songs contain the racist words honky, honkies and cracker. Incidentally, there is video taken at other gigs, of the predominantly white audience all singing the 'N' word. He doesn't stop the show to berate any them. The answer is simple. If you don't want white people to sing the 'N' word at your gigs, DON'T FUCKING PUT IT IN YOUR SONGS!
Kendrick Lamar, you are without doubt, an interstellar cunt.
Nominated by, Quick Draw McGraw