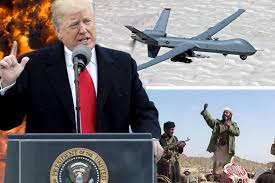 I would like to cunt The Donald's air strikes.
Where is the rest of it?
In an age where he could just about steer a tomahawk into the front door of Bashars shit hole in Damascus, the launch of not less than 107 took out a few empty buildings.
And what has Treeza and Macaroon done to cause any pain?
I'm sure Vlad and Basha are really feeling that heat from this one,
Nominated by King cunt