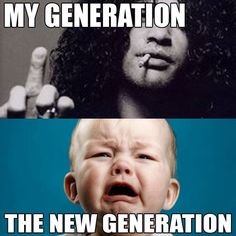 I always find a good cunting hard to pen, I find myself going off topic, overlapping and opening new horizons.
Well generation snowflake is a hot topic, I lay the blame squarely on those of you who have reproduced and can take no blame because I never have nor do I intend to.
So back a couple of month ago I and my Girlfriend undertook on a mission to rescue her off spring from homelessness and financial ruin, extracting him from digs where he was three months in arrears and a course that he had unbeknown to us had not attended for some time in the belief with his working ethic he would be snapped up by an employer and be able to pay his way (something he assured us he had been trying to the best of his ability)
Well reality strikes, after 3 months of fridge pillaging, shitting up the bathroom and general uncooperativeness, he has come up with a cracking idea…..he is not going to pay rent anymore but rent a room in his uni town with some friends in the hope of getting a job there (rewind to earlier in the year) mummy agreed to this insanity, I tactfully shut my mouth.
Well last night was the finale, I normally cook for the "child" but he offered too cook, taken aback I sat and waited for the feast to appear, at 20hrs I gave up and went down the chip shop and fed myself, after said feast I mistakenly opened his bedroom door looked at the filth strewn surroundings that he was wallowing in, the dirty plates, crumpled bedding, all kinds of food wrapper, discarded cups and bottles and I thought about his outspoken stand on global poverty and "old people"
So here my non son I will explain "global poverty and disease are normally caused by ignorance, you are poor because you can't be fucked to apply yourself in the workplace, you buy shit that wont last 5 minuets and do not save, you like to draw my attention to the diseased starving in other countries, yet you fail to notice we are preparing to fight off a massive rat/cockroach infestation caused by your poor hygiene and possible ecoli outbreak when you mistakenly "snack on" some of your leftovers" and yes "Old People" are cunts because we try to hold you on the straight and narrow, be thankful your mother still puts out, because you my non son need a good slap round the head and a shake to liven up your brain cells, You truly are an ungrateful little cunt.
Bring back National service, so that they may be torn from there mothers breast and learn to fend for themselves and wash.
Nominated by lord benny