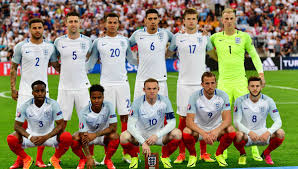 I personally think football is totally vacuous and total Bollocks. Blokes running about kicking a ball.
Well that's the beginning and end of it as far as I can see.
Some twits with small head get so excited when there teem hits the ball into a net more times than the other twits in different shirts do, and in reality these twits can't see that nothing whatsoever has changed around them, everything is still the bloody same as it was before.
I recon that if the media etc spent as much time ranting and raving about tiddlywinks as they do this kids playground pass-time game you'd see the same Burks behaving in just the same fashion as they do now with this vacuum of a dead end pursuit.
Its literally become a religion with its elders, saints, heroes and sacred places etc.
You'd complain if the Jehovah's whiteness forced there way into your home and force fed you with their religion every time you watched the news and had to put up with them suddenly appearing as you change the channels. how'd you feel if you had to listen to muggs enthusing about their peaceful religion in the cafe, waiting for the bus,train or where ever.
Well I'm not falling for it and you should see through this utter contempt and insult to public intelligence hype too , Bloody wast of time and fucking irritating.
LOL. ?
Nominated by Blue Van Man