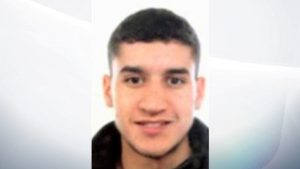 Congratuations to Vermin Cunt Spotter who correctly predicted that "The Scum cunt of a islamist bastard who drove the van in Barcelona and hopefully by having his fucking head ripped from his body and a pig rammed up his fucking hole" Younes Abouyaaqoub would be the next dead cunt.He was shot dead by police this afternoon.After the sad deaths of Bruce Forsyth and Jerry Lewis who were not in the pool this death can bring us all a smile for once.Murdering cunt!
On to Deadpool 69
Hear are the rules as always
Here are the rules (pay special attention to the first one):
1. Nominate who you think is the next cunt on the way out. You can have up to five choices. List your nominations in the comments of this post. It's the current Dead Pool. Comments not in this post (e.g. in the previous one or other posts) will be ignored!
2. You win if your Cunt dies first.
Then the slate is wiped clean and we start again. Of course, you can always be a really annoying cunt and steal someone else's dead cunt candidate from the previous pool (like Black and White Cunt frequently does).
Any cunt who tries to cheat by nominating the World's Oldest Man or Woman is a cunt and will be ignored. Any anonymous cunt who can't be bothered to make up a name for themselves will also be ignored. Oh, and the usual "Our Blog Our Rules" thing applies.
Nominations are now open on this post only. Good luck.
Shaun`s nominations:
Leah Bracknell
Malcolm Young
Gord Downie
Rayya Elias
Eberhard van der Laan