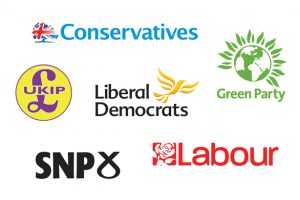 Dear Fellow Cunts/Cunters
Seeing as I will be up all night on Thursday despairing at the shitstorm that is modern British politics I thought I would host a game that exists purely to help facilitate further joy at MP`s losing their seats.Pick 50 names of MP`s who had a seat when Parliament was dissolved and are fighting to keep that seat in the comments below and the cunt who correctly has the most MP`s lose their seats wins.
Will anyone predict the Portillo or Balls moment that perfectly encapsulates the political downfall of a so called rising star?
https://en.wikipedia.org/wiki/List_of_United_Kingdom_MPs_by_seniority,_2015%E2%80%9317 :Here is a list of current MP`s by seniority in case you can`t be arsed to look.
You can put as much or as little effort in as you want but get 50 names of current MP`s you either think or want to lose their seats by Thursday at 22:00.No entries after this.
I will put a master list up after the deadline by editing this post.That way we won`t get lost and can come back to this thread for fast pace cunting of events as they unfold.
Rules
-Entries must be in by 22;00 on Thursday 8th June
-No entries or changes count after that
-You can pick up to 50 names
-The cunt who has the most amount of MP`s on their lost that lose their seat wins.
-Cunts that have been in parliament and are fighting again e.g Vince Cable Simon Hughes George Galloway Esther McVey Julian Huppert etc can not be picked as they dont have a seat to lose technically.
-Sinn Fein MP`s count.
-Best of British luck.
Shaun