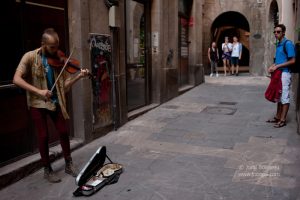 Migrant violin players are cunts…
Went on a job to Bury the other day: and there's this dirty looking foreign cunt 'playing the violin… Was in Manchester yesterday, and I saw three (fucking three!) more of these gyppo fiddler cunts in different parts of the city… Is their some sort of laboratory that's cloning these bastards?…. They are all the same…. All fat, smelly dirty, greasy gyppo cunts… All 'no speaky Engleesh'….
All have a ridiculously loud 'backing track' (ie: a Mantovani CD) that they 'play along' and/or mime to…. All 'play' the same tunes ('My Way' Strangers In The Night), isn't it amazing how they all 'sound' identical?…. And all are irritating, noisy, benefits fiddling, begging w@g cunts….
Nominated by Norman