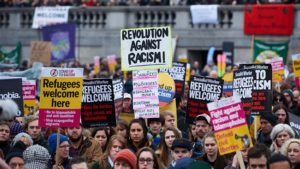 How about a massive cunting for those wankers on the "Refugees welcome" march in London on Saturday?
Ask yourselves this question, you cunts : "Who is going to pay for them?"
Not you, you bunch of cunts, as none of you pay tax I wager. Fucking grow up and take a look at the facts: we don't want them, the infrastructure is not there to support them especially schools and the NHS and where are they going to go ?
Once you bunch of Tarquins start to pay your own way you will change your minds. At the moment you can afford to be radical 'cos it ain't costing you a penny.
Also the fact that the rentagob Vanessa Redcunt was involved is enough reason for a cunting in itself.
Nominated by: Johnson