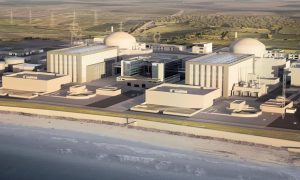 What the fuck is all this new Nuclear Power Station about? We are asking the Chinese to pay part of it, it's being built by EDF (a French company) and most jobs will go to France apparently.
I bet the cunt station will cost twice the amount predicted and guess who the cunts are who will pay for it all by way off way overpriced energy. Yes me and you.
Nominated by: Black and White cunt
EDF have not actually managed to build one of these power stations yet and this will be their 4th attempt. Doesn't inspire confidence. But never mind, eh?
It's not as though it might blow up and render a large chunk of the UK uninhabitable for 100,000 years or anything serious like that.
Nominated by: Skidmark Eggfart