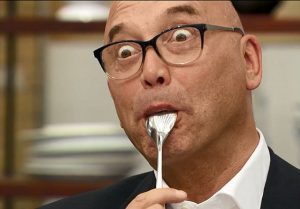 I would like to nominate "Ingredients Expert" Gregg Wallace for another richly deserved cunting.
This Penfold looking cunt is now onto wife #4 20-odd years his junior and an absolute stunner she is too!
For a "do nothing" cunt he's a jammy fucking cunt! Just goes to show that money can bridge all kinds of age gaps.
P.S. That's money we've provided via the BBC. The cunt!
Nominated by: Rebel without a Cunt!