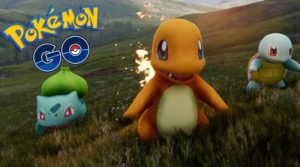 Pokemon Go is a cunt. Or rather the cunts playing it are.
Breaking into other people's homes, wandering around on main highways, disrupting workplace, theatre and cinema, all to "catch" a fucking cartoon character on their shitty phone. Fucking grow up you empty headed cunts, THEY'RE NOT FUCKING REAL.
Some walking corpse down here gave up his job to become a full time Cuntymon "hunter". What a complete and utter wanker. Never underestimate the sheer fucking stupidty of some cunts.
Nominated by: KiwiCunt

Pokemon Go Cunts. What the Fuck?!?
I don't get out from the homestead much to go into town, but today I did need to get some shopping done. Driving into the city, I'd a few 'near misses' with utter Cunts, mobile phone two fucking inches from their faces, stepping off the kerb and onto the road.k
Ok, normally you get the youth of the day, headphones on, gazing into the mobile, stepping off the kerb at a junction. You can see it coming as you drive so pre-empt it. Cunts, but acceptable Cunts.
These Pokemon Go fuckers … Ho-lee-fuck … adults, geeks and saddo's, stepping right out on to the road like they were on a different fucking planet. I can only hope that on the theory of the 'Darwin Awards' you get what's coming to you.
I was eventually able to spot them; ashen faced, as they've never been outside for years, cross eyed focussing 100% on the phone screen, daft fucking grin.
Pomemon go fuck yourselves! Cunts.
Nominated by: Boil My Piss