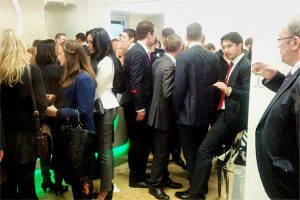 I'd like to nominate "Londoners" for a thorough cunting.
Having spent the day traipsing around our nations capital, it was blatantly obvious to see why the majority of these cunts voted to remain in the EU. Now don't get me wrong by "Londoners" I don't actually mean the decent hard working folk that run the buses, trains etc. I mean the limp dicked fuck biscuit types that ponce around in their expensive suits yapping to one another about the rise and fall of the FTSE 100 over an afternoon glass of vino in some trendy wine bar.
They live in a little bubble and are completely oblivious to the rest of the nation. It was that bad that I could actually smell the arrogance in the air. CUNTS the lot of them !!!!!! They clearly think they are a cut above the rest of the country, which became apparent when I overheard two of them whinging about the UKs democratic decision to leave the EU and blame it on the (and I quote) thick as pig shit northern monkeys!!! And then sneer at the fact that the uneducated peasants will never get their way anyway because the powers that be will never let it happen.
I'd just like to say to any of these type of CUNTS reading this, in the words of the great Nigel Farage ….. You're not laughing now are you ……CUNTS!!!
Nominated by: Mike Hunt