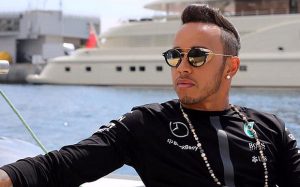 I think it's time Lewis Hamilton was cunted. Like Rowling, he's disappeared up his own arse since becoming famous, and has become an arrogant, smug wanker. He recently announced his support for Remain. I would now like to announce my support for the person who kicks seven shades of shite out this arrogant cock. This is a man who fucked off to the tax haven of Monte Carlo the moment he started earning the big bucks.
He now considers his home to be a ranch in Colorado, which he last year declared to be the place he would like to raise his children, when he eventually starts a family. He's a man who hates this country, and her people, in Obama like fashion. He spends as little time as possible in the UK, and has no right to vote here.
So what the fuck does our membership of the EU have to do with this disloyal, tax dodging cocksucker? If you're not willing to pay tax in the UK, the country in which you were educated for free, treated when you were ill or injured…for free, then you have NO right to stick your nose into the most important decision for centuries.
Nominated by: Quick Draw McGraw