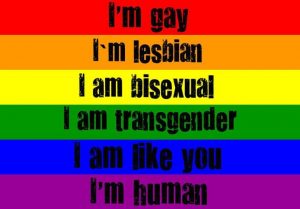 LGBT activists are cunts. And stupid cunts at that.
Two more of these morons have been hacked to death in Bangladesh while trying to force their weird agenda on a people that not only consider homosexuality deeply immoral, but completely fucking illegal. You'd think these mincing fuckwits would understand by now that most of the world prefers men to marry women and leave it at that, but no, they have to march in and demand equality, because this is "their right".
Turned out fucking well for you two didn't it? Cunts.
Nominated by: Kiwi Cunt