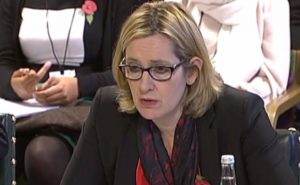 Amber Rudd is a mouthy fucking idiot!
Hates to give anybody else the chance to speak……..chopsie cow!
Nominated by: General Nasser Arse
Rudd by name cunt by nature. I just watched her on the TV debate, and now see the merit why Muslims will not allow women not to undertake anything of serious gravity. I bet she doesn't have a Mosque or any immigrants on her street.
The only thing she now about immigration is that Uncle Bens Sauce and rice is on offer, but honey do you know the house for sale next to the St John Smythes is going to be sold to a darkie, we better move, but I hear they do nice curries.
Nominated by: Gwen786