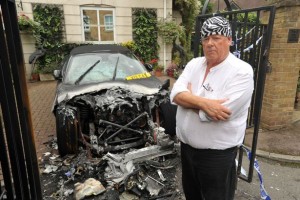 I'm surprised that Sir Jonathan Penn isn't cunted yet. His real name is John Pennell but he also uses in his latest motor dealer scam the name of John Penn, what a cunt.
His latest venture/scam is SOURCINGROUP.co.uk but he's been a director of over 200 companies.
If you google his titled name you will see photos of the cunt looking like a pirate in articles about the arson on his Jaguar on his driveway. What a cunt.
He's served time for gbh, fraud and bestiality.
He's ripped people off for hundreds of thousands of pounds
His latest websites are Mafiosa and champagne and caviar and Sourcing Group. What a cunt.
He was taken to court by Max Clifford for not paying his bill to the paedo pr man and turned up in court in a wig of memorable style. What a cunt
Nominated by: Steve McQueen