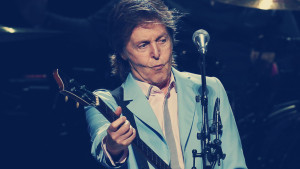 I remember being in the car with my dad in 1976…. I nearly burnt my hand off just by touching the dashboard… But it was a great time (although Bobby Stokes is still offside!)…
Paul McCartney is being a bit of a cunt… In the latest Esquire magazine (why don't they put birds on the cover any more?) he goes on about how people went on about how John Lennon was the important one in The Beatles after his murder… That's what happens to cultural figures when they die (even Michael Jackson): people eulogise and go overboard… The evaluation of The Beatlles as a unit has changed and balanced out since 1980…. Yet he still goes on about it….
Then there's him (still) yacking on about changing the songwriting credits to Lennon & McCartney songs…. What does it matter? Keith Richards solely wrote 'Ruby Tuesday', yet Keef doesn't whine on saying it should just say 'Richards' or even 'Richards/Jagger'… The Glimmer Twins agreed a two way split on their songs as Jagger/Richards and they've stuck to it… Macca moans about John being credited for 'Yesterday', but I still don't see him saying 'And I Love Her' was a 'McCartney/Harrison' song (George came up with the famous acoustic guitar riff) or 'Eleanor Rigby' as 'McCartney/Starkey' (Richie thought up the 'Father McKenzie' verse)…. A tad hypocritical, I'd say….
Nominated by: Norman