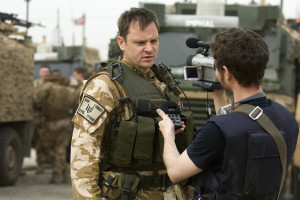 War correspondents deserve the biggist cunting ever!
Firstly when the shit is really flying they are not there Then when it stops they turn up and pretend its still going on and are in mortal danger. Should anything happen whilst they are there they are more than happy to film you as you writhe in agony instead of doing the decent thing and dragging you away from the cause of the problem.
And lastly, most importantly they ask stupid fucking questions! Whilst working abroad wearing a uniform and carrying an assault rifle one dumb fuck walked up to me and said "What are you doing here?" Classic!
Nominated by: Lord Benny