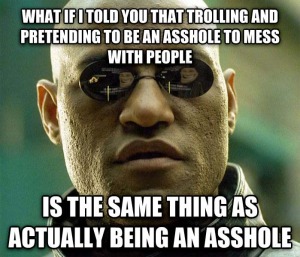 I do apologise for our David's behaviour. He really is an utter cunt. Takes after his father unfortunately.
David's never been the sharpest tool in the shed. He's always been what you would call a "problem child" very rude and disobedient from a very young age with a very strange obsession with disabled toilets. He's never sparkled in the love department either having only one boyfriend as far as I can remember. That was a disaster as well. I remember the first time he brought Benjamin home and they went straight to David's room. I could over hear their love talk quite clearly. Benjamin said "ooh Davy, I want you to show me something 8″ long, rock hard and full of spunk !
So Dave pulled a sock out from under his bed. It had been there for fucking months, I should know, its me what has to change his soiled sheets every week.
Nominated by: Dave's Mum