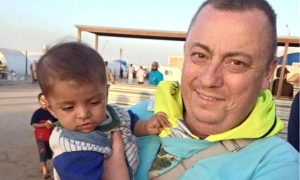 Stupid, selfish, holier-than-though do-gooders who end up having their heads cut off in the Middle East need an apocalyptic cunting.
Constant warnings from organisations and governments for people not from these places who end up sticking their fucking noses in to stay the fuck away just aren't enough for these pricks.
While their friends and family are wringing their hands daily over the stress of the announcement Jihadi John is standing over their loved ones headless corpses on Youtube, the likes of these ridiculous cunts who have spent their earlier years back-packing through Inuit country to find themselves feel duty bound to sit next to legless bomb victims and present a furrowed brow as if that will change the world. Worst thing is when the last sentence on the news report is 'He leaves behind a wife and 4 children under 10'!!!
Fucking stay at home and be a responsible adult you fucking selfish super cunts!!!
Nominated by: Cunt O'MaCunto