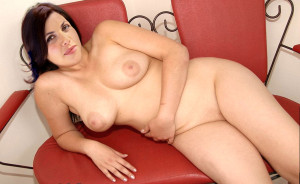 Kirsty Allsop! What a fat, horrible bastard she is.
I had the misfortune to be sat in front of the telly the other night while she patronised, rolled her eyes and generally spoke to the fucking idiots who can't find their own new house like they were, well, fucking idiots. She strikes me as a right nasty, patronising cunt of a cunt.
I don't know how that Phil resists from turning around and booting her straight in the gash.
Nominated by: Jimbob Cunt III