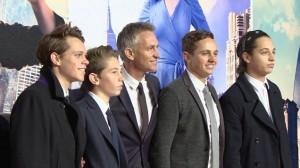 Harry Lineker – Son of a Cunt : Was blissfully ignorant of the existence of this little tosser until I found this item all over the news. Apparently the little cunt was pulled up by old bill and is up before the beak for driving while incapable and only 6mg over the limit! Pathetic little wanker. Not had a job for two years, twenty year old ex-public school boy, son of crisp crunching old fuck Gary, and sponges orf the mater. She gives little Harrypoos pocket money donchaknow.
"And how do you intend to support yourself in the future Mr Lineker?" asks the beak.
"Might get a job on the telly like me pater Your Honour".
"And how will you pay the fine Mr Lineker"
"Mumsy will settle everything"
Understand a fellow sponging orf the ladies, been doing it all me life, but one has an estate to support. Try tapping the pater you little cunt.
And the useless wanking degenerate cannot even hold a few pints orf piss poor beer.
Pleasure to have little Harrypoos back in me old regiment. Sarn't Majah would have had him blowing orf all the NCOs for reveille. That pouty mouth made for it. Spot orf jankers. Soon set the lad straight.
Now that mouth on him has got me thinking. His ancient old man has made a tidy little earner by tonguing, sucking and swallowing those fucking crisps. He must have practised that mouth action somewhere….
Nominated by: Sir Limply Stoke

Gary Lineker was a goalhanging cunt, and not in the same class as Bobby Charlton, Geoff Hurst and Jimmy Greaves…
I remember Saint Gary's sanctimonious bullshit when Eric Cantona decked that gobshite in 95… I can imagine the scenario if it had been Lineker at Selhurst that night:
Simmons: 'Fuck off back to England, and fuck your mother, you English bastard!"
Lineker: 'Steady on, old fruit… There's no need for that…"
Both Linekers (father and son) are cunts….
Nominated by: Norman Whiteside