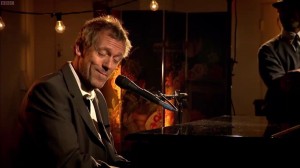 Fucking boggly eyed cunt, fake American accent on House, pretend 1920's Boogie-Woogie piano playing, knock-kneed donkey dick, horse-faced cunt.
Now the cunt has said he and fellow performer Stephen Fry have discussed plans to work together again. Fuck NO! Do we really need a pair of simpering, middle-class unfunny cunts on our tv, do we fuck.
The cunt should fuck-off back to New Orleans, climb inside his Boogie Woogie piano and chuck himself in the Mississippi, cunt.
Nominated by : r-soles