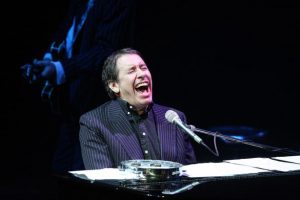 Sorry but I just can't take it!
It's New Years Eve and yet again we're subjected to the pile of substandard musical dross that is Jools' Annual Hootnanny. Aaaaarrrrrgggggghhhhhhh!!!!!!
This guy is a fantastic boogie pianist, but he never plays any any more. Instead he sits there gurning smugly in front of his piano patronising the so called cream of musical talent that we're subjected to this evening, just like last year, and the year before, and the year before that…
Of course, he's not putting himself out because this crock of shite is recorded in October.
At least Jools and I have one thing in common. Neither of us will be watching this shit on New Years Eve.
Nominated by Dioclese