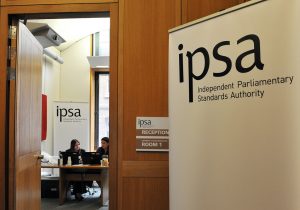 MPs are expected to get a pay rise of more than £3,300 next year after the Commons watchdog recommended that it should go ahead.
The QUANGO, the Independent Parliamentary Standards Authority(IPSA) have proposed that MPs' wages should carry on being linked to the average rise for public sector staff as it launched a consultation on salaries.
As a result, this would mean MPs, including those working at home, getting an extra £3,360 to their salaries of £81,932.
Fuckin' hell, are these fuckin cunts brain dead?
After the debacle of Parliament over the last couple of years, it would be difficult to see any reason to give MP's any rise. At a time of such hardship for many people, how could this rise be justified? MP's in theory have no say in the matter but this government must not only turn this down but scrap the cunts that make up IPSA.
I'm finding now that very little shocks me and I'm having to take double blood pressure tablets to retain my sanity. IPSA are fuckin' cunts who don't live in the real world.
Nominated by: Bertie Blunt Tory Cunt