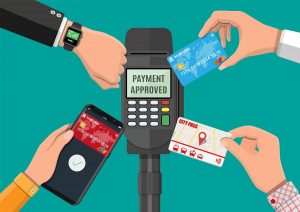 Earlier this week I was doing the weekly shop and at the checkout there is a young-ish couple in front trying to pay at the till using Apple Pay*
Unfortunately for them neither of their phones would work on the contactless scanner. So at this point you'd think they'd whip out the credit cards/debit cards or cash and pay the old fashioned way…right?
No. Like the Her Maj the Queen, neither of them carry money.
"Dean, you'll have to go check in the car babe, see if my purse or credit card is in the car".
By this time the queue is becoming a conga line. Her phone rings. It's Dean, I expect he said something along the lines of "There's no purse in the car babe". At this point he must have gone home to get some actual physical method of payment, leaving the wannabe Towie star girlfriend to wait with the shopping.
Fortunately, the checkout supervisor sees whats going on and puts the shopping to one side so the rest of us can carry on with out lives.
Why in the fuck would you leave the house to go shopping without money or a credit/debit card.
What also vexed me was their persistence in calling each other "Babe".
Fuck off with that shit. It reminded me of 'ickle Maaark Owen from TakeThat, singing a Dogawful song of that same name back in 1994 and I had flash backs from it. "The horror…..the horror."
*Other mobile payment service are available.
Nominated by: Harold Steptoe