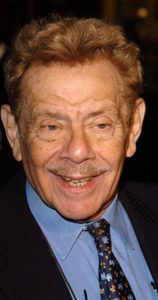 ####Disclaimer:Apologies for getting the result wrong on Dead Pool 160.Chas C music was indeed the winner as he picked Little Richard Pennyman first.
Well done King Cunt who correctly predicted that veteran comedian and father of Ben Stiller Jerry Stiller would be the next to snuff it.Stiller was 92 and died from natural causes.
On to Dead Pool 162
The rules:
1)Pick 5 famous cunts you think will be the next to conk out.No duplicates allowed.It is first come first serve.You can always be a cunt and steal other peoples nominations from previous pools (Like Black and White cunt frequently does)
2)Anyone who picks the world's oldest man or woman is a cunt and will be ignored.
3)It must be a newsworthy cunt we have heard of.
My picks (Shaun):
Willie Thorne
Leon Spinks
Tom Smith (Rugby)
Nick Cordero
Derek Draper
Well done Chas