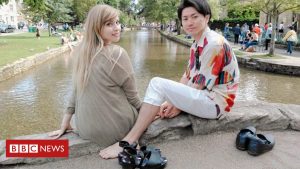 The BBC's Coronavirus sob stories, more proof the BBC are a set of cunts.
Thousands of people worldwide are dying of the Chinese bat sniffles, whole industries face collapsing and our over 70's face months of house arrest. Yet, the BBC have decided to report on some bint and her Jap boyfriends wedding being cancelled in April!
https://www.bbc.com/news/world-51896636
I want news on the NHS, international flights, potential cures, event cancellations…not this deserter's wedding plans being ruined. They don't even live in the UK, they live in fucking Tokyo.
The BBC really do need to fuck off sharpish, the cunts.
Nominated by elcuntio