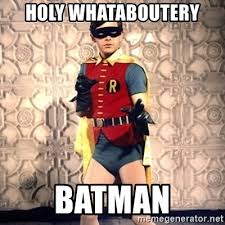 'Whataboutery' usage….
Online and in person, several times I've heard the phrase 'Oh that's just whataboutery' or similar.
It's almost exclusively used by Remoaners and other far left types when their hypocrisy is exposed. Examples?
Owen Jones and others saying "Boris Johnson is an unelected Prime Minister that nobody voted for". Try saying, "I didn't hear you say the same thing about Gordon Brown", and that's just 'whataboutery' to these cunts.
MPs whinge that calling them out for what they are, means that they could be attacked in the street. Meanwhile, if you say that they don't seem to mind (and even encourage) the 'milkshaking' of well known Pro-Brexit types, then that too, is 'whataboutery'.
'Whataboutery' is a leftist cunt's way of saying that they have no answer to you pointing out their hypocrisy.
It's cuntery of the highest level, which can be proven by spending an hour or two over at 'The Guardian's' comment sections.
Nominated by One Flew Over the Cuckoo's Cunt