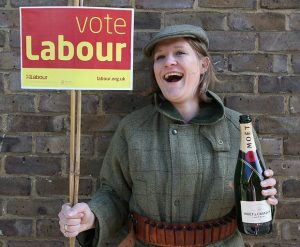 I nominate Wimmin Champagne Socialist Remoaners.
I live in a well to do village and I'm proud I worked my nads off to be able to move here. When I go out, I don't want some fucking Barbie saying most Brexiteers are thick and (ergo) don't know what they're talking about. If challenged, they reply that it's what "Experts" say, so it must be right (separate cunting for experts.)
These are the same Wimmin (for it is usually they) that get a degree, marry and then give up work to sprog, having wasted taxpayers money on a wasted education. Ironically, I reckon Johnny Brexiteer is more often than not the taxpayer who's footed the bill. Because Nanny looks after the kids, they spend the whole day with like minded Twats regurgitating Grauniad articles and the evenings watching the Biased Broadcasting Cunts in a Prosecco inspired alcoholic haze, believing all the Libtard bollocks.
I am now waiting for the EU to reject Boris's master plan and for us to leave on 31 October so they all go into meltdown, where I shall have a ring side seat and toast them with a glass of World Beating English Bubbles.
Nominated by Dinger