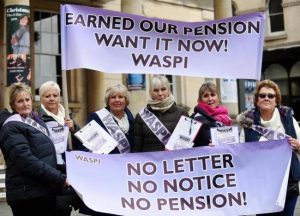 WASPI.
These selfish hitches really boil my piss.
Sorry, but the name WASPI is a simple, but outright lie.
WASPI are not complaining about inequality, they are complaining about equality.
WASPI ladies, all you need to do is work up to 6 years longer, doing a very part time, low stress easy job to replace the pension you would have had.
So I'm curious, please explain to me what's "unfair" about how you're being treated?
Also, please explain who is going to pay for your extra pensions? The magic money tree so beloved of Mr Corbyn?
Nominated by Big Steve