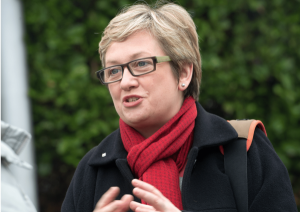 Need to cunt SNP cunt Joanna Cherry. She actually had the brass neck (and with no hint of irony) to say during the Brexit Bill debate that "this bill has been railroaded through this house with scant regard for democratic process"
For fucks sake what was the process on 23 June 2016 ? The biggest democratic process the country has ever seen but apparently not democratic enough for this cunt.
Oh, I forgot, it only counts if they get the answer they want.
Absolute cunt.
Nominated by Johnson