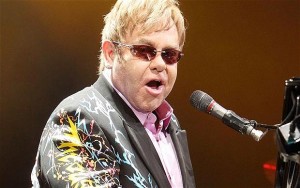 Elton John is due another cunting.
This little fat megacunt has just said that his two boys will not inherit his millions when he croaks as he wants them to grow up normally. Ha !! So having a pair of fucking shirtlifters as your mum and dad is normal is it Elton ? If I was one of those poor kids I would consider those millions as a small amount of compensation for having no choice in the matter.
This cunt and his bum chum (and any other same sex couple for that matter) should never have been allowed to have kids. Can you imagine the daily embarrassment these kids will suffer when they start school?
Normality Elton ? you don't know the meaning of the word.
Nominated by: Captain Cunteye