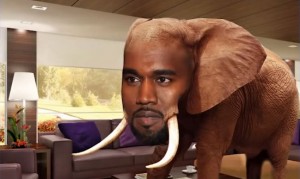 Kayne west professional at being a untalented cunt and utter bellend wants more money but not just from anybody. He wants it from Mark Zuckerberg Mr.facebook cunt, Zuckerberg is famous for stealing the idea for FB from two university students. Begging for money from a unscrupulous cunt like Zuckerberg?.
Fucking comedy gold quotes like "Also for anyone that has money they know the first rule is to use other people's money.(Blimey unbelievable), "Mark Zuckerberg invest 1 billion dollars into Kanye West ideas"(he talks in 3rd person BTW) and "Yes I am personally rich and I can buy furs and houses for my family but I need access to more money in order to bring more beautiful ideas to the world." (Furs and houses for my fambly?!)
Lol oh fuck I can't breathe from laughing so hard by the way what beautiful ideas has this cunt brought to the world? The cunt has a billion dollar supermodel wife sells his shoes & MOCO music to nigger chav bellends and he still needs more money. Slavery was abolished for this?
Nominated by: Titslapper