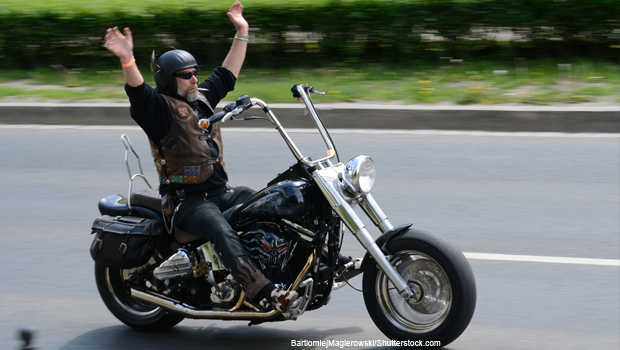 I would like to cunt Harley Davidson riders. Not the kind that roam the wide open roads of the United states, but the kind that think a quarter ton of under-engineered shit has a place in built up areas of the U.K.
The reason for wishing to cunt these closet homosexuals is because when I am trying to get a teething infant off to sleep, some fucktard rides past the house with a none existant exhaust system straight off the manifold.
I have clocked one of the inconsiderate cunts at 120db of what sounded like an amplified fart during the summer last year at 01:30 when I had the windows open trying to get some kip myself. I lifted about three feet off the fucking bed, couldn't get back off to sleep and spent the rest of the night trying to get the nipper back off to the land of nod too.
You're not big, clever or hard.
No fucker is looking at you thinking 'Wow, that fat middle aged bloke in the open face lid with the tassled jacket is sooo cool'.
What they are actually thinking is 'That fat balding cunt on the rolling midlife crisis needs to grow the fuck up and get a fucking life…..and a silencer for that exhaust'
Sad, sad cunts. The lot of you.
Nominated by: Odin's Balls