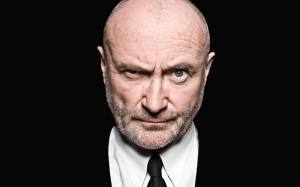 Phil Collins, that short arsed mouthy little cunt from Genesis, is a cunt.
I admit to liking Genesis up until I saw this twatty fucker singing 'You Can't Hurry Love' in an ill-fitting jacket on TOTP. I remember wondering who the fuck was on my TV at the time and on closer inspection, it was this cunt. I couldn't believe my fucking eyes. I was so shocked and stunned by this unashamed act of disgusting blasphemy I've only just recovered thirty years or so later.
He has since gone on to more cuntery worthy of all Big Brother/ I'm a Celeb shitheads put together. The man is a crime against nature.
Nominated by: Sally in the Woods