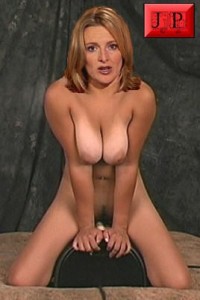 I offer up for your delectation Gabby Logan
Daughter of Terry Yorath, this former gymnast is now a 'luvvie' of that left wing broadcaster the BBC. She can be seen presenting everything on the BBC from 'Match Of The Day', 'The One Show', 'Final Score' to the classics on ITV such as 'Splash' & who could forget her own short lived show on Channel 5 'Live With Gabby'. you would be forgiven for not knowing this show as only 3 viewers ever tuned in.
Basically this cunt would present the opening of a public toilet just to get on TV.
However, what makes her total 'cunt' material is her well documented tax avoidance (not hearsay but FACT) & I am sure if any journalist had the balls to investigate her 'Logan Foundation' they might find even more 'tax avoiding scams'
People like her make my fucking blood boil, she sucks public money from the BBC and is well rewarded for her bland presenting, yet she deems this not to be reward enough & so engages in the usual 'media types' scams to avoid tax like every hard working person in the land.
People like her should be banned from ever working at the publicly funded BBC & be forced to repay every pay cheque she has ever received.
As if this was not a good enough case for a true cunting I fail to see what is…But, let us not forget she is married to Kenny Logan, that lard arsed lummox of a cunt who used to play Rugby for Scotland & her father was that Welsh cunt Terry Yorath, another nondescript sportsman (footballer) who is associated with the second shitest city in the UK after Liverpool, that's right, fucking Leeds.
Nominated by: Prolapsed Anus