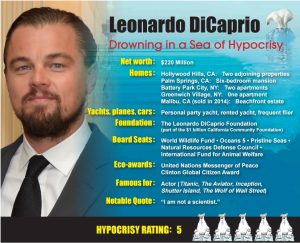 … are proper cunts and need calling out.
With this in mind, all respect to GBN's presenters, Patrick Christys and Michelle Dewbury, who yesterday started to reveal some of the fucking hypocrisy there is amongst (probably the majority of), the tree-hugging politicians and 'celebrities'.
I want to see more of it. Every one of the toss-pot shitehawks that come into the studio to spout their ill-informed green rhetoric should immediately be asked three questions.
Do you have an electric vehicle?
Do you have solar panels on your home?
Do you have a heat pump heating your home?
If they answer 'no' to any of these, they should be told to shut the fuck up until they can answer 'yes' and stop preaching to us.
Nominated by Cassandra, with a little help from C.A.
(While we're at it the COP28 climate-change "do as we say!" junket has just started in Dubai of all places. UN COP28– Day Admin)