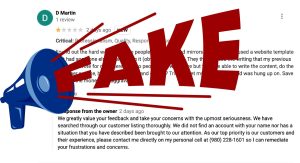 The bullshittery of Google reviews and cunts that fake them to try and up sell their businesses.
Google reviews seem to be how to drum up a bit of business, now there used to be a so called Merc, Maserati, Ferrari /everything specialist in Barry(now gone) shall we say they weren't very good, anyway they had loads of 5 star reviews, which amazed me, until you checked the names of the poster and they were all from the likes of fresh Pesh from Bangladesh, Ho Lee Fook, Sum Ting Wong and not a single Brit bearing in mind the company is in the UK.
How can this be I hear you ask, it's simple, shit companies who can't get reviews unless the are the usual – Cunts 1 star, I won't be back, or if I could give these cunts zero stars I would, absolute bunch of cunts, no matter how many different company names they have.
https://www.seorose.com/buy-google-reviews/
Anyway there are companies out there who will sell substandard companies fake reviews for a cost, see above link.
So in effect it makes Google/reviews full stop worth fuck all, because you can't tell which are genuine or fake and what's more if your the kind of cunt who will buy fake reviews, you are also the kind of cunt who will leave fake reviews for your competitors.
So all in all, the reviews system is a cunt, they can't be trusted, we did have a genuine review once that wasn't good, it was a goat fucker type, booked in, cancelled and then left a shitty review, needless to say I wasn't feeling the love for this camel jocky.
But it is a problem that reviews make up such an integral part of modern business and yet are easily faked by cunts who sell fake reviews as a legitimate transaction…
Nominated by : Fuglyucker