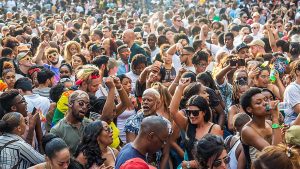 This is where the snake eats itself. Where the wokeist of the woke reveal themselves as closet segregationists.
You may have formed a vague notion of wokedom aspiring to be "inclusive" (wokedom's buzzword). And been anathematised for being selective about your friends. But, although old Pride includes ™ every possible abnormal permutation of human sexuality, now we must clearly distinguish Black Pride from the old Pride, and ensure that white folks are not represented in the new movement. Seriously. It's not for whites..
Still, the move to factionalism among these people is highly encouraging.
Nominated by Komodo.