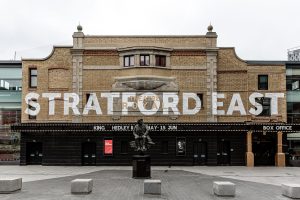 The Theatre Royal Stratford East is urging white people not to attend a black themed play so that there can be a safe, private space for an 'all black-identifying audience' which will be 'free from the white gaze'
I expect Lammy and that hideous racist Shola Mos Arrogant Loudmouth have already booked their tickets.
The play didn't exactly go down a bomb in the US, but I'm sure the Guardian and Indy will be wetting their knickers over it.
What better way to eradicate bigotry and division than by creating more of the same?
Nominated by : mystic maven