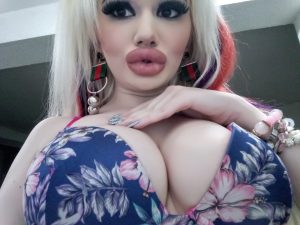 I've already cunted this muppet, but thought the horn section might appreciate an update.
Seems to me like her lips aren't the only thing she likes huge. Maybe it's the camera angle ( no David Bailey), but I could hardly see her newly massive gob for her newly massive tits.
What next, a big arse to rival that of the woman who looks like she has a hundred weight of walnuts in her keks.
Jeez!
Nominated by Jeezum Priest.