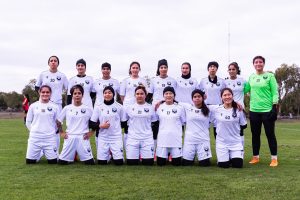 The BBC informs us today that not all of the Afghan women footballers who were allowed to come to the U.K. in 2021 along with their extended families were, after all, footballers. This will of course come as no surprise to we cynics on IsAC.
I seem to recall that some American celebrity paid for the stunt. At the time I questioned why these persons did not go to the USA as prospects for female footballers were better.
Anyway , I eagerly await this situation being sorted out by the Home Office and those of them who should not be here (all of them in my opinion) being sent back to Pakistan which is where they were. Alas, I fear that my wait will be considerable,probably never ending.
As ever Admin, I rely on my fellow stalwarts to provide the piss boiling link.
Nominated by Guzziguy.