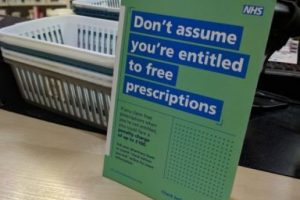 It was only a matter of time before some pen pushing arsehole mentioned that prescription medication is free from 60 years old, but pension age is 67, currently.
So now the Cunt is toying with the idea of aligning free prescriptions with state pension age. What am I saying, toying? He'll do it, sure as shit isn't sugar.
Why wouldn't he, he's not going to have to deal with the fallout. The oldies have a vote, too.
Try and remember that, come the next GE, when you're begging for our vote, so as to keep your snout in the trough.
Nominated by Jeezum Priest.