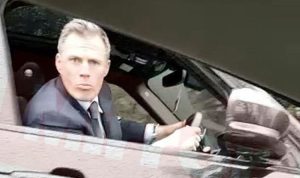 If Arsenal, Man United, Spurs or Man City were languishing in mid table oblivion and had got yet another spanking (this time off Wolves), the BBC, Sky and social media would be full of 'when's the manager getting sacked?' and yapping on about how far they had fallen. But because it's Liverpool, nobody says a fucking word or calls them out for being shit.
Jurgen Klopp and the sainted Mo Salah can do no wrong. And if Fergie or Wenger refused to talk to the press, they'd be called out as cunts. If Manchester United or Arsenal were in Liverpool's position, the media would revel in their misfortune and be calling for the manager's head. And there would also be an array of pundits and 'old boys' ready to put the boot in. '
But… But it's Liverpool!'
When the then Man United manager, Ole Gunnar Solksjaer was in the same situation as Klopp and Liverpool are in now, the media at large wanted his bollocks in a blender.🤔
Nominated by Norman.

Addendum by Cuntybollocks
I second this excellent Nom, Norm – if I may?
I'd add that you can include Everton fans (and Jamie Carragher in particular) too. Must be a Scouse thing.
They've just beaten Arsenal (top of the league) and recently drew with Man City. But they lose to every cunt else more or less.
To me that means the cunting players only bother turning up when a good side plays them. Lazy twats. Their fans have been protesting for weeks against the owners, who've spent loads on trying to move them to a new 60,000 stadium and on players they can't really afford.
Because the managers have brought in shite, they want the owners blood. They've overspent and are in financial trouble because of poor spending.
Now, the owner is being more hands on, making sure money isn't spunked on shit, and he's interfering. Can't win. The board have been far from ideal, the biggest mistake was getting Fat Frank in. Trying to make a bunch of hoofers to play tikka taka, the silly bastard. Dyche is much more up their street – kick and run at 100mph.
The fans are protesting to the point the rozzers have told the board to not come to games btw.
The threats to their life have been deemed serious and credible.
Then, you get a typical 'never their fault' comment from Jamie Gozzagher, saying they should not stay away as it tars all Everton fans with the same brush.
No, they're staying away because the rozzers told them to. They are targets.
Next time a baying mob is waiting for you outside the Sky studio for gozzing at kids, with Dibble telling you to stay away as you might get murdered, you should go in, you daft cunt.
If the fans want to complain and make death threats, they should look at the team and ask why they can play out of their skins against the two best teams currently in the league, but play like a bunch of lazy, can't be arsed cunts against everyone else.