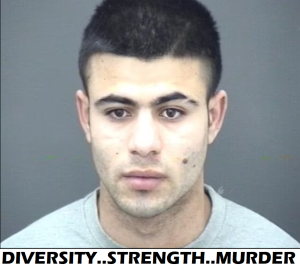 Rishi promised to stop the small boats, well 2023 is here and so are the boats, hundreds have arrive since the new year, it's not going well.
To the substance of the cunting, an Afghan cunt who arrived claiming to be 14, real age 19/20, has been convicted of murder after stabbing someone in Bournemouth, it was also revealed that this cunt had shot and killed two people in Serbia.
How many more are already here with similar backgrounds and how many more incidents will it take before these cunts are just removed, no claim accepted, no appeal allowed.
It appears that he tried his luck in Norway and was told to fuck off, we are just fucking mugs.
Nominated by : Sick of it