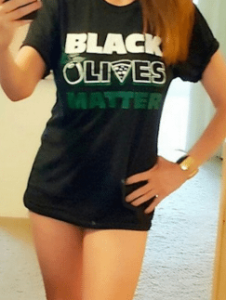 A cunting for t-shirts with inane bollocks written on them.
What a load of old wank t-shirts can be, really a nice simple comfy garment to troll around in but some people use then to convey a message.
I was wandering through a shop and came across 'Old guys Rule' t-shirts, what a fucking abomination these are, overprice shite with 'amusing' ditties written on them such as a mock up of the Dark Side of the Moon prism with "The dark side of the shed" written on it.
There's loads out there, mostly with Americanised crap such as Disney, route 66, some fucking college, Nirvana or whatever bollocks the 'designer' dreamed up in his lunch hour.
They are all fucking meaningless tat and you're an extra special cunt if you cough up your hard earned on one. Or, indeed, on a 'designer' t-shirt, they boil my piss. Huge amounts of cash for a fucking sweatshop produced t-shirt so Tommy Hilfiger or some other rip-off merchant can buy another Roller, you must be mentally ill.
Nominated by: Bertram Cuntatious DCO
Helpful link provided by: Komodo