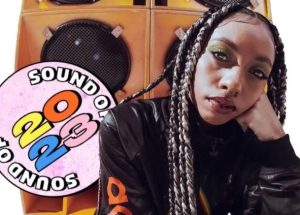 BBC News: Sound Of 2023: Nia Archives is ushering in a new era of jungle.
Hot on the heels of the Cuntstables nomination regarding the BBCs story of the black man somehow not being able to talk about his OCD, this belter was also on the site on the same day:
The article itself is utterly irrelevant to me as I have zero interest, but what got me coiled up was simply the 'jungle' word in the header. Once again we see double standards of language in that its perfectly acceptable to use phrases and words on select sites regarding black folk that would land the rest of us a spell in a cell.
Can you imagine the outcry if any of us cunters went up to a black person and actually said to one 'do you like jungle music?' The cries of 'wayyycist' and the battle drums would start beating pretty damned quick and a hate or racist crime quickly allocated a case number against the poor innocent bastard that uttered it.
No wonder folk don't know their arses from their elbows these days, its all contradiction unless you're a fully paid up member of a few select segments of the RAL colour chart and shoulder chip club. Lets hope Lady Susan Hussey doesnt ask such an innocent question about 'jungle' because another slip up could yield her some very nasty results.
Nominated by: The Eternally Grumpy Cunt